Weddings
What a unique position Arnalaya Beach House holds on the beachfront at Canggu.  Indulge in the sunset-facing terraces and romantic ocean-front balé, or make a pathway of candles through the lawns littered with flower petals.  This is a phenomenal canvas on which to paint your special affair.  It could be a wedding, or even a corporate event given the simple nature of the dining room that could slip into boardroom duties under the expert hand of the villa manager.
We can recommend expert event organisers, florists, decorators and caterers so you can focus on relaxing and celebrating with your guests.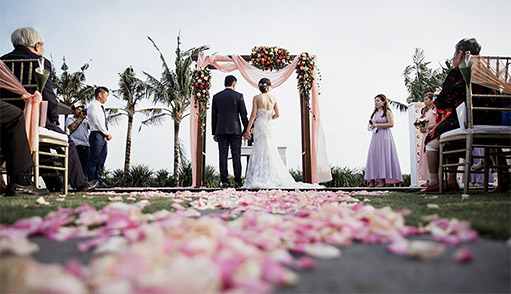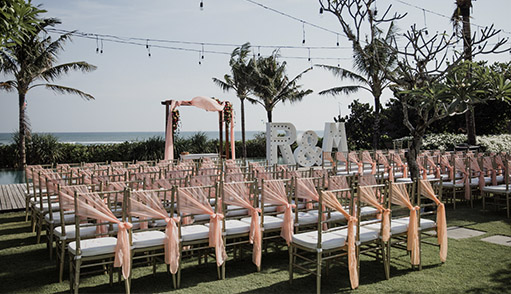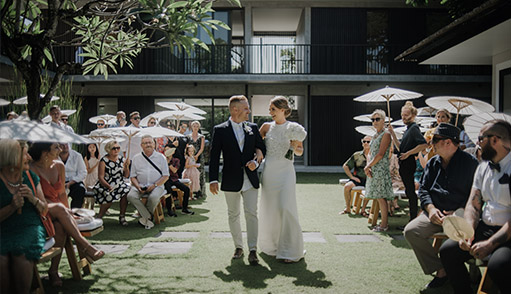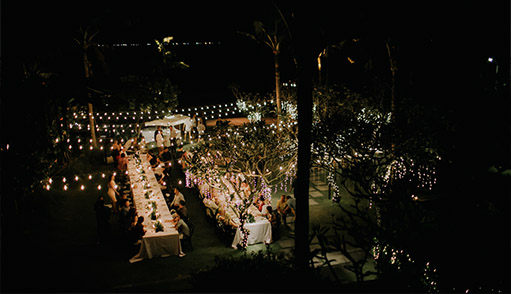 A day to remember
Life together begins on the most beautiful places on earth.
Maximum people sitting: 100
Maximum people standing: 150